12 Foot Water Slide with pool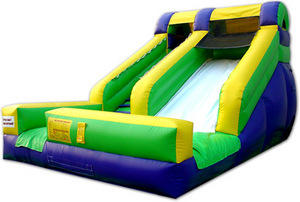 Setup Area: 20x30x15
Actual Size: 15x25x12
Recommended Monitors: 1
Outlets: 1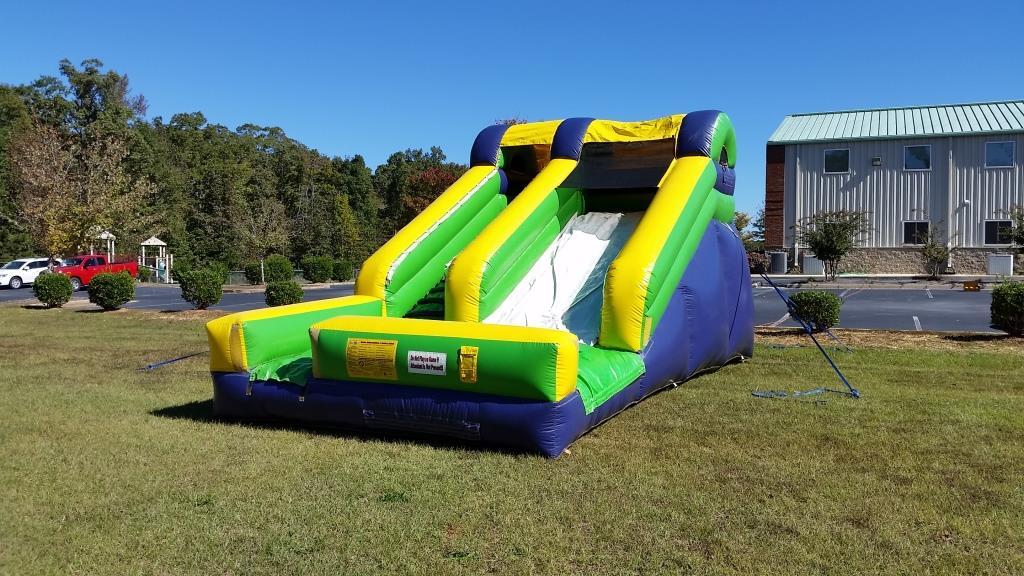 This summer you will be able to beat the heat by renting one of our inflatable waterslides. The 12 foot water slide you will get from jump 2 It rentals is going to add a whole lot of excitement and drama to your party. Water slides are becoming a very common component of all kinds of summer parties. When you rent our 12 foot waterslide with pool you can be rest assured that the little ones are going to have a blast all day long. Rent a waterslide for your next party event in Newnan, Peachtree City or Riverdale and get ready to give your little guests a super exciting time. This small water slide requires a set up area of 20x30x15 and therefore can be easily installed in your front or backyard. No matter what kind of outdoor event you are planning, having a water slide installed is going to be a great source of fun and diversion.


The water slide rentals, which are available from $250, are going to keep all the kids of neighbourhood joyful and occupied. Adults can have their own share of fun while the little ones can jump and slide to their heart's content on this colourful water slide with pool. This inflatable water slide is ideal for children between the age of 3 - 12. The fun water slide comes with a nice splash pool at the bottom of the slide. Watch the kids climb and zoom down the slide and end up in the fun inflatable pool. The sheer amount of fun and frolic associated with water slides has made it one of the most sought after party rentals in the summer. If you are planning a water themed party this summer then make sure to include the 12 foot water slide. You need not worry about the kids being bored since the presence of a water slide is going to take care of all their entertainment needs.


The water slides available at Jump 2 It Party Rentals are crafted to ensure that the kids can safely climb, bounce and jump without any trouble. The water slides are fitted with a sprinkler system which just needs to be attached to a hose. Therefore before installing the water slide you need to make sure that there is a garden hose nearby. Jump 2 It Party Rentals water slides are the safest and cleanest water slide rentals in the Atlanta area. They would ensure total safety for your little ones. So if you are planning a birthday, social gathering, school event, office event or church event in the summer, make sure to install a small water slide for some added fun. You no longer need to worry about the entertainment of the tiny ones since they would love to roll and slide in the water for hours on end. Residents of Newnan, Fayetteville, Jonesboro, Palmetto, Tyrone, Brooks, Riverdale, Union City, Griffin, Peachtree City and other areas in and around Atlanta just needs to give us a call for more details about this party inflatable.