All About Jump 2 It Party Rentals
Often when I am delivering inflatable rentals, I like to spend a few minutes talking with the customer. Usually, at some point in the conversation, the customer asks me, "So how did you get started delivering party rentals?". Well, that is actually a pretty simple story, but it is also one that I like to always keep in the forefront of my mind so I will also remember how the customer deserves to be treated.

You see, back in 2006 I rented a combo inflatable for my son's birthday party. I had it delivered to my home, and while the person who set it up was nice enough, he didn't really make much of an effort to reach out to the customer (me). He did not go over any rules with me and did not take time to make sure that I was comfortable with the inflatable rental before he left it with me.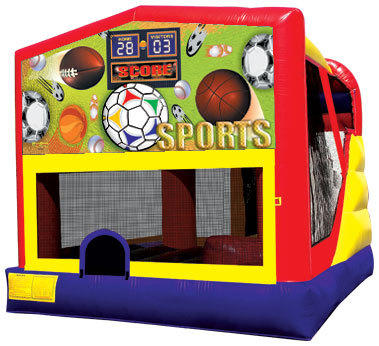 But to make everything worse, I spent the next 2 hours, when I should have been getting everything ready for the party, cleaning this inflatable moonwalk that the party rental company had just delivered to my home. You see, after it was blown up, I noticed that there were still leaves and grass in it from who knows how many rentals ago. On top of that, there were handprints all over the inflatable bouncing area and unidentifiable stains on the inflatable slide portion of the bouncer.

Now, as a parent who had just spend $250 on this inflatable rental, and who was expected, by the rental company, to allow my children and the children of my guests to play on this inflatable, I was outraged. And, to top it off, I have since learned that this is standard operating procedure for this party rental company, and is also the norm for many other inflatable rental companies in the Atlanta area.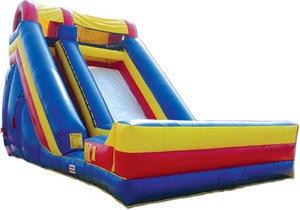 Well, for me, this was unacceptable. And as a businessman, I could see that there was a need for a party rental company in my area that knew what it meant to offer great customer service, provide a good value and above all else, ensure that the customer was provided with a safe, clean and fun inflatable rental experience.

So that is what I did. In 2007, I started Jump 2 It Party Rentals and with a few pieces of inflatable rental equipment, and a goal of great customer service, good value and utmost safety in mind, I began to service my town of Peachtree City and the surrounding areas of Newnan, Fayetteville and Tyrone.

Each year my business continued to grow, fueled by my commitment to the core values that I mentioned, and as 2010 came, I began to service the entire Atlanta area for church and school events such as Fall Festivals, Spring Flings and corporate picnics and events. The selection of inflatables that we had continued to grow to include moonwalks, bounce houses, jump castles, giant inflatable slides, water slides, slip & slides, obstacle courses, dunk tanks and much more. We also began to offer concession machine rentals such as cotton candy machines, snow cone machines, popcorn machines and spin-art machines. Finally we branched out into carnival games like our ring toss game, hi striker game and inflatable games like our inflatable basketball game.

So, in a nutshell, what I tell people when they ask is that I saw a need and decided to try to fill it. I strive every day to provide excellent customer service, clean and safe inflatable moonwalk rentals and a value that can't be beat.